The West Michigan ASSP Chapter receives Platinum Level Recognition Award for 2021-22, second year back-to-back! Chapter President Rich DeLeau said, "We could not have achieved Platinum Level recognition had it not been for everyone working together; month in and month out to providing outstanding service. I want to thank each and every one for your valuable contributions. Riding on this momentum, I wish everyone much success this program year."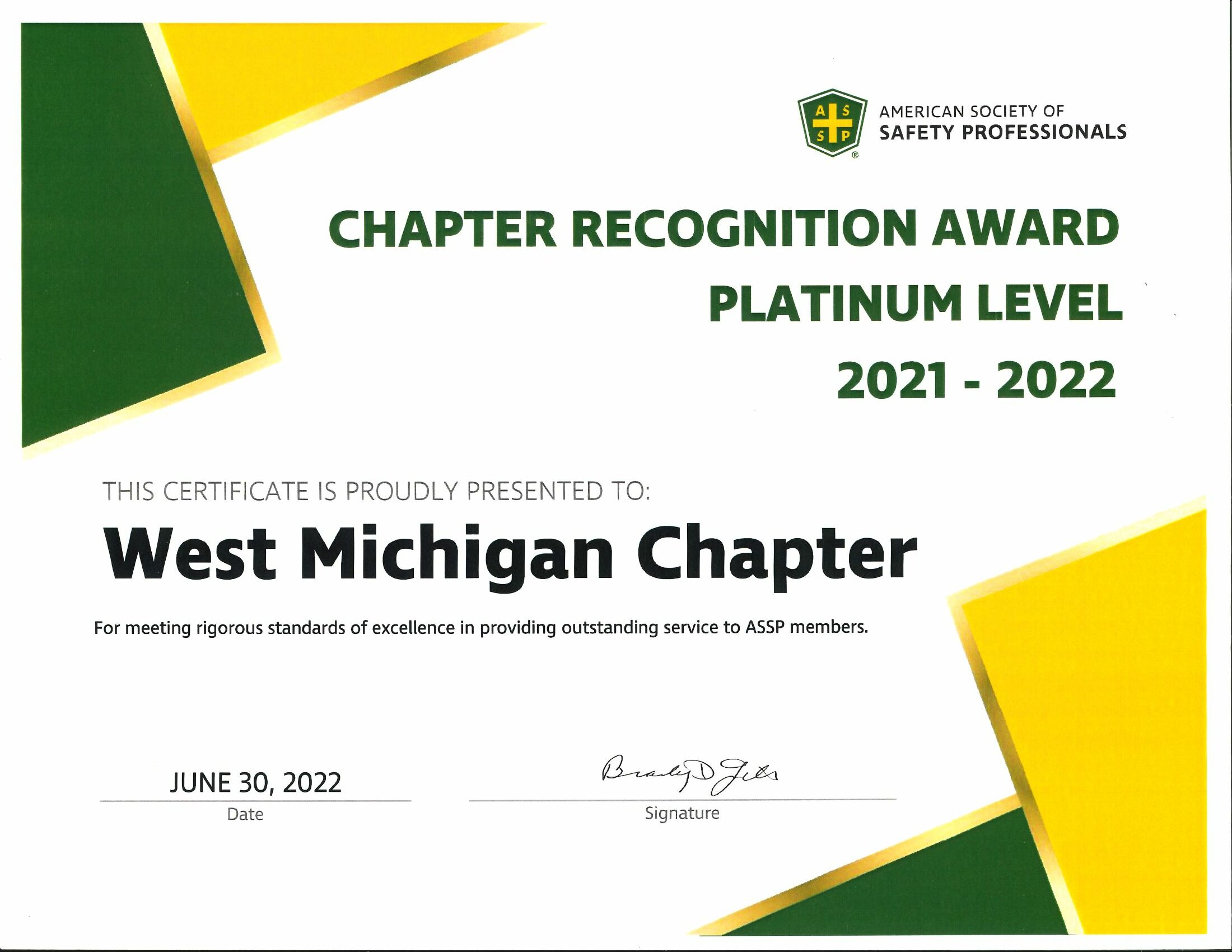 Matt and Brittany provided the latest updates in which those responsible for overseeing the safety compliance requirements of their commercial fleet. The FMCSA's redesigned Safety Measurement System (SMS), with the purpose to providing easier access to resources to help carriers improve safety compliance was reviewed. Additionally, what's public (BASIC) and what's private information (Crash Indicators and HazMat Compliance) was reviewed.
View the presentation video
WM-ASSP March 2022 Meeting FMCSA Safety Management System (SMS) Video
Matthew A. Kinnucan, Motor Carrier Safety Administrator at FMSCA
Brittany DeVries obtained her OSHM degree from Grand Valley State University. She has nine year of professional safety experience covering electrical utility companies such as DTE Energy and Kent Power and interstate commercial transportation. She is also a Certified Occupational Safety Specialist.
View the presentation slides
FMCSA Michigan Division Outreach Presentation Slides
Training, meticulous adherence to safety guidelines and situational awareness all contribute to preventing tragedies on jobsites, particularly those involving working at heights. A recent incident in Traverse City illustrates the need for emphasis on safety standards among masons and other construction workers using mast climbers in construction projects. If manufacturers or distributors of mast climbers are not training these workers or if contractors are not enforcing safety, you're going to have a problem.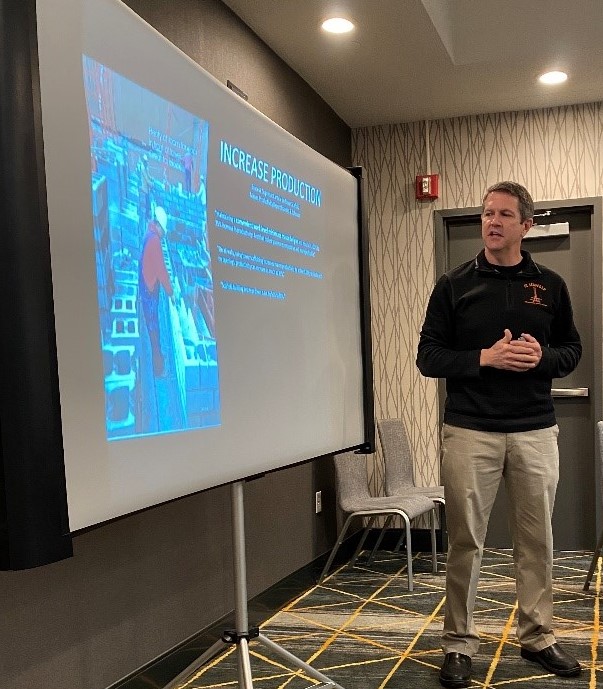 EZ Scaffold MI Safety Presentation Video
Read More