WMASSP members, with some fast and easy tips/techniques, learned how to build a better you. Lisa Howard, BA, AAS says, it all comes down to selling.
Lisa is the Area Director for the Macatawa Toastmasters under Toastmasters International. Their mission: To provide a supportive and positive learning experience in which every member is empowered to develop communications and leadership skills, resulting in greater-self-confidence and personal growth.
Missed the meeting? Watch the recorded session here.
WM-ASSP March 2023 Meeting – How to be a Terrific Talker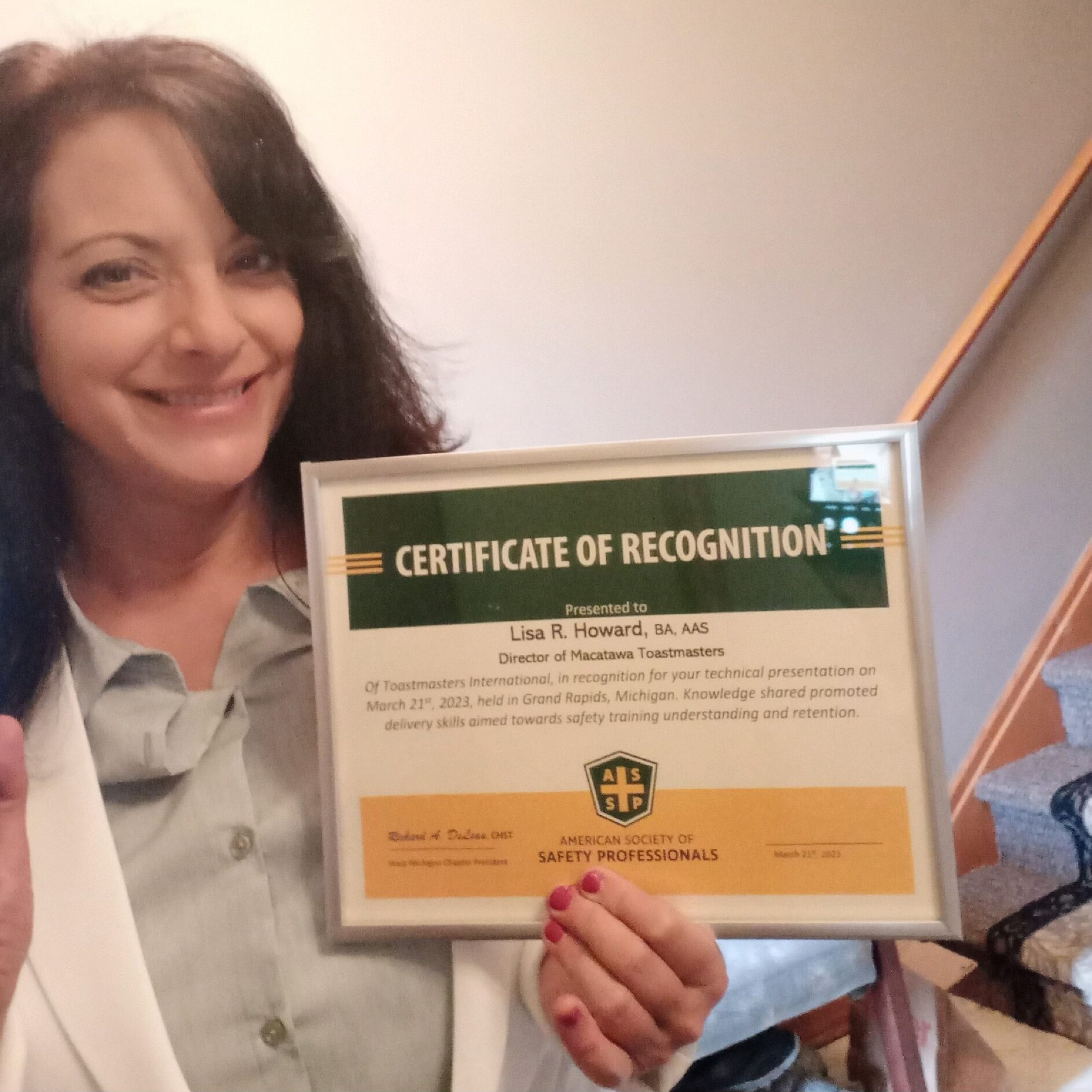 The WMASSP is hosting this scholarship event on June 22, 2023, at the Meadows at Grand Valley State University. This event supports students seeking degrees in Occupational Safety and Health Management. Sponsorships opportunities are available.
Event Link – Click for more details.
2022 Team Results
Read More
The February Technical Meeting "Coffee with MIOSHA" was a success. This provided an informal opportunity for employers and employees to meet with MIOSHA representatives (Consultative, Enforcement, and Radiation Safety) to ask questions, obtain information on program services and resources, learn about MIOSHA Training Institute (MTI) opportunities, and establish rapport.